Dr. Ricardo D. Gonzalez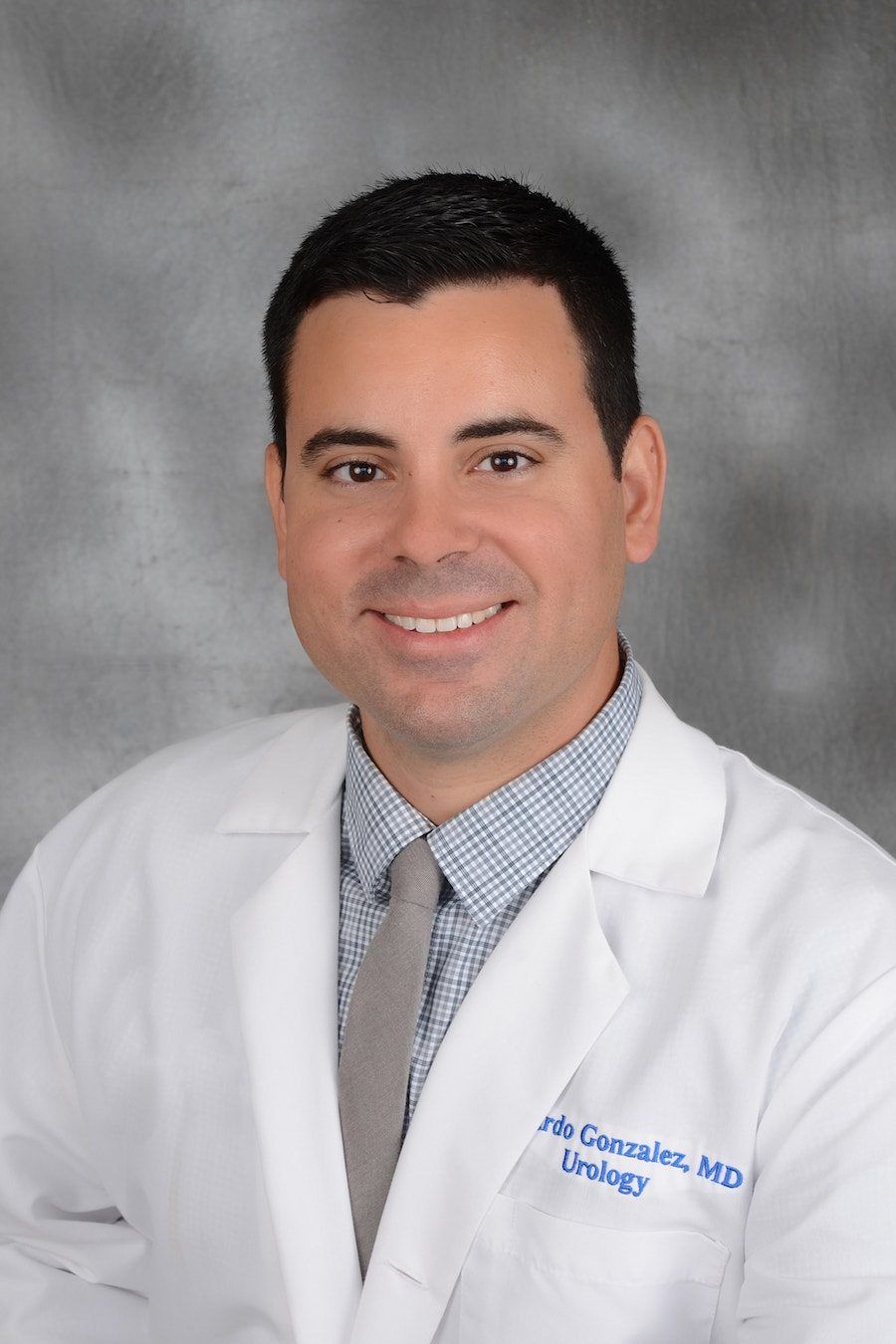 Dr. Ricardo Gonzalez is a board-certified urologist with expertise in conditions afflicting the adult urinary tract and genitalia. He also has specialized surgical training in treating an array of urologic conditions. He obtained his medical degree from the University of Florida in Gainesville and completed his surgical training at the University of South Florida in Tampa. He now practices in Manatee county with Urology Partners of Bradenton, a division of 21st Century Oncology. He currently serves as Chief of Surgery at Blake Medical Center.
Dr. Gonzalez has extensive training in all aspects of general urology, including kidney stone disease, urologic oncology (including prostate, kidney, bladder, penile, ureteral and testicular cancers), voiding dysfunction, overactive bladder, incontinence, pelvic pain syndromes, urinary obstruction, prostatic enlargement, sexual dysfunction, erectile dysfunction and urinary tract infections. He is trained to perform surgery utilizing the latest techniques in robotic surgery (da Vinci Robotic Surgical System) and laparoscopy, as well as endoscopic and standard surgical approaches. He has privileges at Riverwalk Ambulatory Surgery Center, Lakewood Ranch Medical Center, Manatee Memorial Hospital and Blake Medical Center.
Dr. Gonzalez is a native Floridian born in Miami. He is the son of Cuban immigrants and speaks both English and Spanish.