da Vinci ® Radical Prostatectomy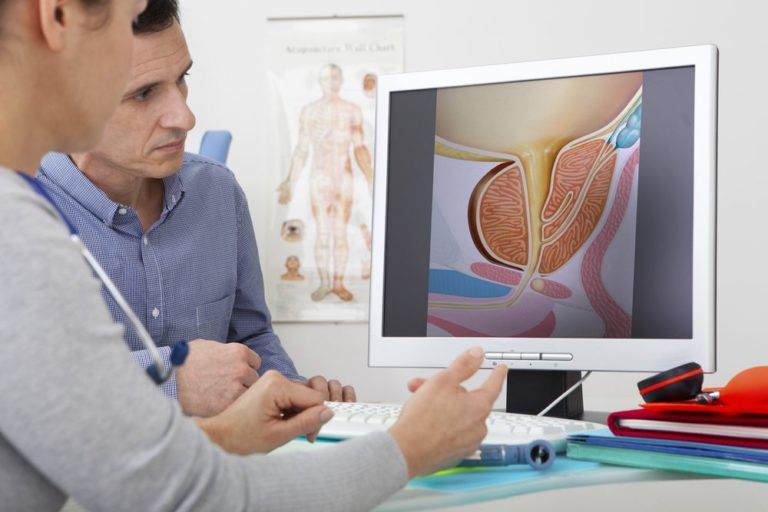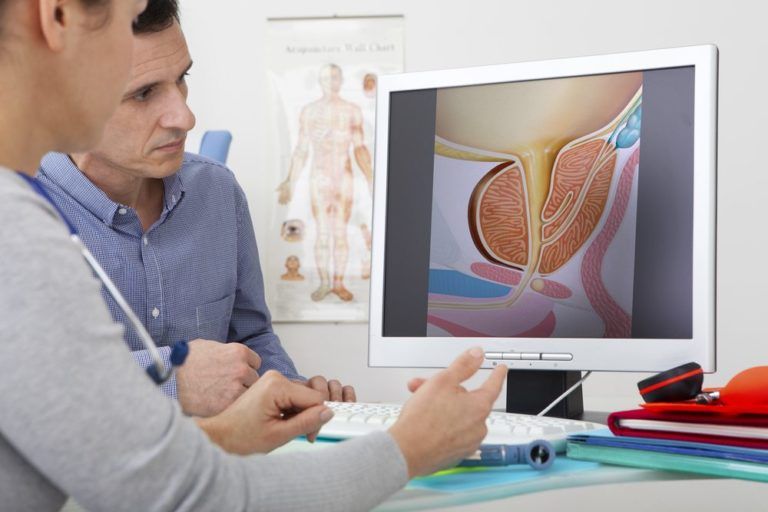 A radical prostatectomy is a surgical procedure used to remove the prostate from men with localized cancer confined to the prostate gland. During the procedure, both the prostate gland and the seminal vesicles are removed. A traditional radical prostatectomy would require long incisions across the abdomen, which usually leaves patients in a lot of pain and more prone to post-surgical complications like infection. Today, urologists can use the cutting edge da Vinci ® system to carry out complex surgical procedures like radical prostatectomies with tiny incisions, low risk of complications, and a minimal recovery time.
Did you know…

that radical prostatectomy procedures performed using the da Vinci ® robotic system can be carried out without harming the nerves responsible for obtaining an erection? Nerve-sparing procedures help ensure a man can continue to achieve an erection during sexual activity after having a prostatectomy. However, not all men qualify for nerve-sparing radical prostatectomies. In cases where cancer is suspected to have spread to the surrounding nerves, leaving them intact leaves a risk of the cancer spreading to other areas of the body.
Frequently Asked Questions
Am I a candidate for a da Vinci ® radical prostatectomy?
You may be a candidate for a robot-assisted radical prostatectomy if your doctor has recommended surgery to remove your prostate. Generally, patients should be in good health with a life expectancy of 10 years or more to qualify for a prostate surgery. Talk with your urologist about your options for treatment and whether a da Vinci ® radical prostatectomy is right for you.
What should I expect during a robot-assisted radical prostatectomy procedure?
You will be fully sedated for the duration of your surgery. Your surgeon will use the da Vinci ® robotic instruments to remove the prostate, seminal vesicles, and any surrounding structures through very small incision points on your abdomen. Drains will be placed at your incision points at the completion of your surgery.
How long will it take to recover from this surgery?
You'll spend a few days in the hospital after surgery to recover. You may be on a modified diet temporarily but allowed to return to normal eating habits shortly. Before you go home, drains will be removed, and your incisions will be sutured shut. You will have a catheter for 1 to 2 weeks after surgery, which will be removed in your surgeon's office during a follow-up visit. Your doctor will provide you with specific instructions for returning to work, caring for your incision, and slowly returning to normal activity levels.